We will be giving away free copies of the all-new Kylie & Kip's Beach Party CD to anyone who pre-orders an autographed copy of Kip's New Surfboard through our website (while supplies last).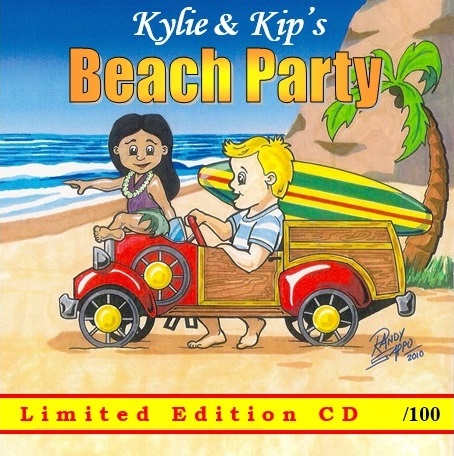 Featuring tracks by Beach Boys Band member Jeffrey Foskett, former Beach Boys and Jan & Dean band members Papa Doo Run Run, as well as The Soundbytes, Matt Tyson, and The Zeptones, this Limited Edition CD will only be available while supplies last, and only a handful of copies remain.
Don't miss out on your chance to own this incredible CD!

For more Summertime Fun, be sure to check out the great individuals and bands who have helped Kylie & Kip by contributing tracks to our Limited Edition CD!
Jeffrey Foskett Papa Doo Run Run